Unleash Your Content, Increase Your Reader Engagement
Drupal open source online publishing framework accelerates your innovation
Whether your publication is local, national or international - Drupal's open source framework allows you to publish more compelling content than any other license free content management system (CMS) and many enterprise systems. As one of the highest traffic sites on the Internet, www.Weather.com trusts Drupal because it can support media ranging from live radar imagery to videos of on-location meterologists amidst the storm!
Why is our publishing system so effective?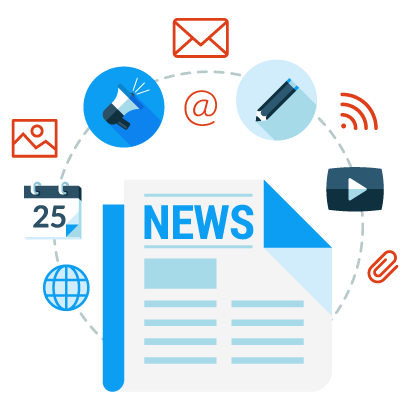 Because of the inherent scalability and flexibility the drupal framework provides, you are able to build a publishing application once and it will grow as your reader demands increase.
7 Key Reasons Why Online Publishers Trust Drupal
/01
Content Unleashed
From the beginning Drupal was designed to be flexible. As a natively "open" framework, you can easily integrate a wide range of third-party applications.
/02
Creative Content Options
We spend time understanding your business needs, complexities and goals. Our team will guide you through a site audit for existing properties or develop technical specifications for new projects based on your budget, timeframe and infrastructure. You'll receive a "Technical Blueprint" to guide our cooperation and engagement.
/03
Go Global Easily
Internationalization is supported so multi-national publications can leverage one framework for multiple languages.
/04
Tiered Content Access
With advanced administrative controls, you have the ability to offer varied tiers of access for subscribers and nonsubscribers.
/05
Onsite Advertising Support
It is likely you sell advertising, Drupal allows you to control the placement, size and type of these ads across your site to increase your revenue.
/06
Workflow capabilities
As part of the framework, Drupal uses "modules" as containers of content. These containers are part of an overall workflow you control, allowing for multi-dimensional content management – even articles contributed by outside authors. These workflows include a hierarchical structure so writers and editors are assigned access to content based on their role. Versioning tracks changes and reversed if need be.
/07
Enhanced engagement
Content is king with Drupal, that's why it includes great capabilities like content "suggestion" so your visitors can enjoy related content based on the articles they've read. You readers will also appreciate the logical arrangement of content based on the taxonomy module, among others. Integrate social network content too, but with controls available in the framework.
Here's a Quick Snapshot Of Key Drupal Online Publishing Features
Different content types
Advanced rich content formatting
Multimedia management
Multiple-access moderation
Concurrent content editing
Multilingual
Multisiting
Visitors interactions
Responsive design
SEO management
Scaleable
Online magazines
Ready to take your non-profit, school or magazine publication online in style?
Let's Get Going - Give Us A Call
Let's explore how you can succeed, contact us now!
Office Location
24 Turivska street, Kiev 04080, Ukraine