Guiding Your Web Application Strategy & Website Audits
Know Where You're Going & How To Get There
We approach Drupal web application development from the right perspective, yours. We start by listening, because we know your organization demands more than cookie cutter offerings. We hear clients say they want to achieve goals like: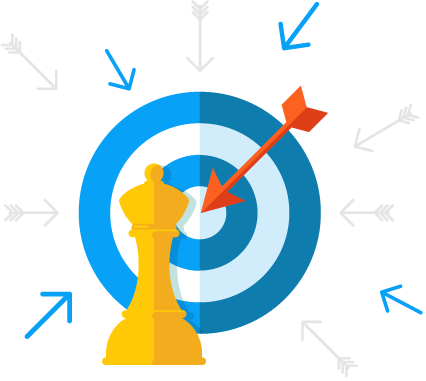 Engaging more customers
I want to engage more customers with relevant content, but updating our site on a large scale is so difficult, our site is out of date quickly.

Getting more social
My audience is interested in socializing online, but my current website doesn't have a community capability.


Selling more & in new ways
I'd like to make my commerce experience more engaging with video, in-depth product descriptions and unique catalog layouts.
What is it like to develop a web strategy & perform a site architecture audit?
You'll find our process is unique because it begins with a thorough discovery phase. We've found this is crucial to the overall success of the project because it ensures we understand your infrastructure and your end-goals.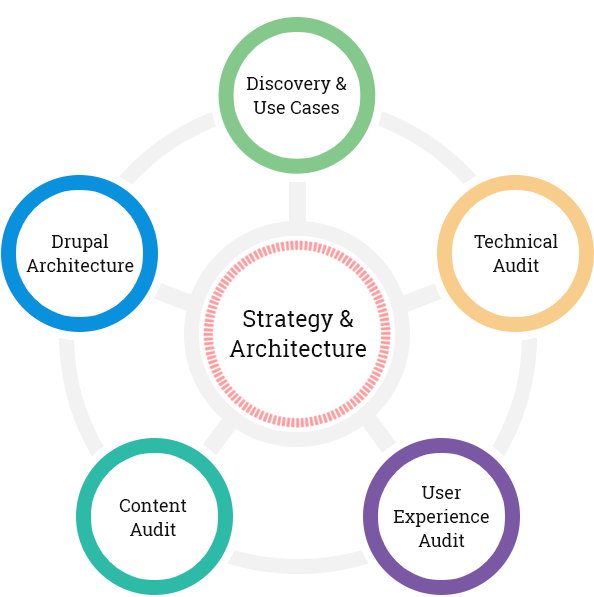 Website Architecture Audits
Following the discovery phase, we transition to performing a technical audit to assess your existing infrastructure in light of your business goals.
/01
User experience audit
This step allows us to analyze user behavior on your website. We go beyond user pathway analysis provided by common tools like google analytics, to analyze in-page user behavior, page load times. This is important because this allows us to see patterns of user behavior and we would be able to improve aspects of the page to encourage users actions to move aspects of the page to become more prominent.
/02
Technical audit
We analyze all of our client's existing web properties to identify how their business goals, technical infrastructure and workflows are supported or hindered. We assess areas like: how flexible is the current application, whether it can be scaled as their business grows, performance issues affecting usability, and how we can continue to improve this to meet evolving business demands. Learn more about how we solved these challenges for Hidden Springs Maple's user experience and site architecture for better SEO.
/03
Content Audit
Search engines are requiring relevant content and semantic tagging. We help our client's close this gap by assessing what content may be out of date, duplicate, mis-tagged or not tagged at all.
/04
Drupal architecture recommendation
Following these audits, we deliver a GAP analysis for each area, architectural recommendations and steps for improving your online presence with development milestones to craft a pathway to your business goals.
Make your website do more today with the power of DevEngineering's web strategy & website architecture audits.