Flexible, Extensible eCommerce
Capture Your Share Of $2.678 Trillion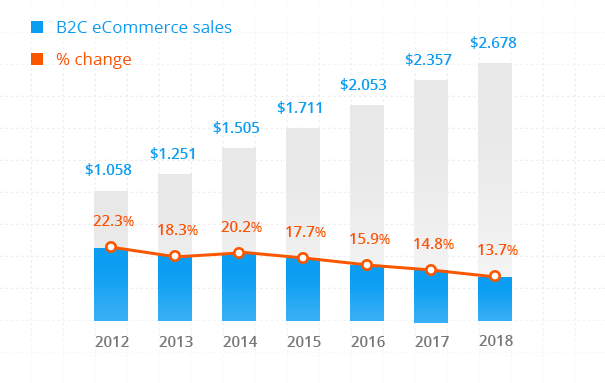 Whether you are selling apparel to consumers or equipment to businesses, e-commerce is a rapidly growing channel for your business. Worldwide, online sales are driving expansion and growth opportunities for businesses. Research firm eMarketer forecasts worldwide sales to amount to $2.357 trillion by 2018.

This staggering opportunity means more competition online as well, which demands an ecommerce solution capable of engaging the short attention spans of online audiences. One which must involve keen user experience and compelling content arrangement to provide for an effortless shopping experience across desktop and mobile.
Opensource Drupal eCommerce Delivers
Unlike most online commerce platforms, Drupal allows you to build with content, community and commerce in mind. This means you are capable of creating online experiences that go beyond catalog pages and online checkouts. Drupal commerce gives you more.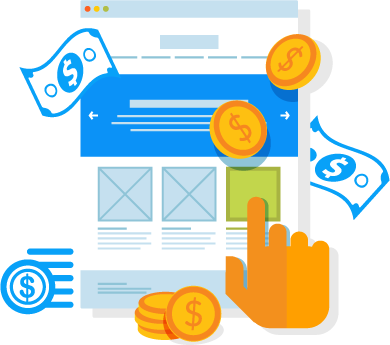 5 Key Reasons Why Online Retailers Choose Drupal Commerce
/01
Conversion Driven
This is the only commerce platform built upon an enterprise CMS. This means you can connect content, products and buyer social signals seamlessly to drive online sales. Content is optimized throughout the process for superior user experience, merchandising tools, and SEO.
/02
Flexible Framework
Get out of the "platform" box by creating flowing forward thinking catalog experiences by incorporate assets like product videos, photos and user reviews – all as part of your single instance of Drupal Commerce.
/03
Extensible
Experience the freedom of Drupal Commerce's highly extensible framework by integrating inventory status, feature enhancements and more.
/04
It's Easy To Use
Want to control workflows based on your business? No problem – Drupal Commerce has custom administration and workflow management as an incumbent feature set.
Advanced Features Of Drupal Commerce
With no annual license fees and lower hosting costs than many enterprise systems, Drupal offers a compelling reason to move to open-source. Consider these mainstay features you have access to out-of-box.
Advanced product management
Customized checkout
Coupons and discounts
Orders fulfillment
Shipping services integrations
Payment gateways integrations
Physical and digital products
Memberships and subscriptions
Advanced content management
CRM integration
Migrations from other platforms
Multilingual
Analytics and reporting
In-depth customization
And more...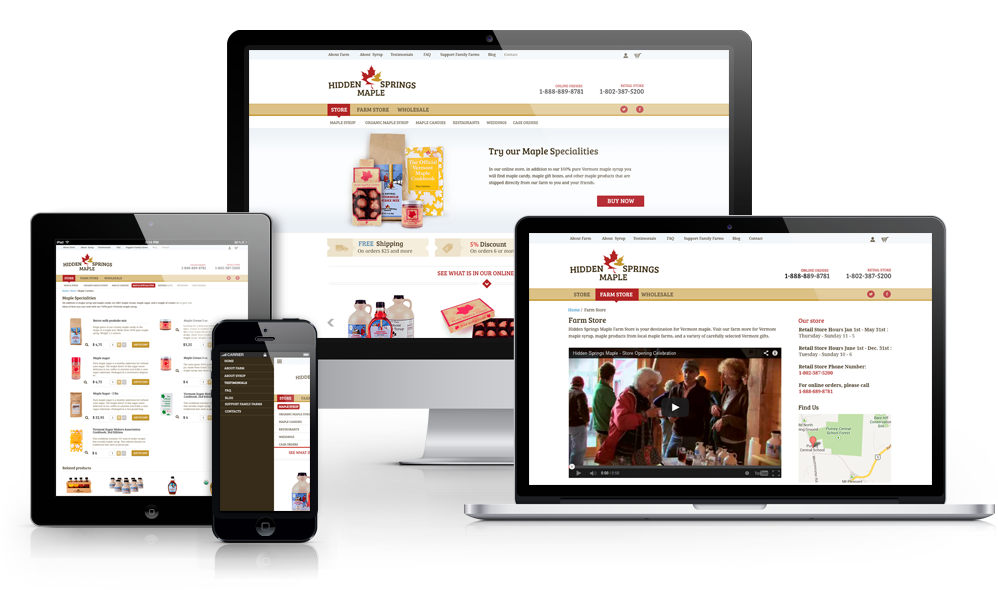 Greater online syrup sales demanded hidden springs maple move to drupal commerce and order management improvements. Nestled within the rolling hills of Vermont, family owned and operated Hidden Springs Maple (HSM) processes more than 5,000 syrup orders annually online. Due to seasonal demands, their order volume peaks in certain months of the year, adding pressure to their fulfillment and shipping processes.
View Full Case Study