Unique & Flexible | Custom Web Applications
Because what you want to accomplish doesn't exist as a prepackaged service or off-the-shelf option, or perhaps those options come along with a hefty license fee. With DevEngineering, we give you the freedom to build differentiation, to overcome the competition, conquer collaboration challenges and achieve higher engagement with expertly built web applications – software license free!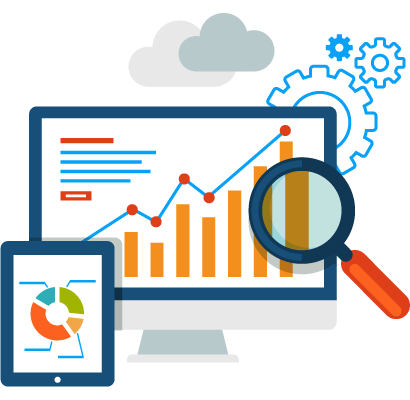 Examples Of Flexible, Custom Solutions We've Built
Corporate Websites
Educational and Non-profit Websites
Collaboration/Social Networking Websites
eCommerce Stores
Intranets & Extranets (Private access)
Startup applications
Custom Drupal modules
Integrations with 3rd party systems
We Give You The Power To Outperform
To be a true game changer, you may have goals like optimizing your workflow, integrating your front-end commerce solution with your backend order management and inventory solution or provide real-time posts and community features to hundreds of thousands of visitors daily. Drupal allows you to do all of this and more, with inherent extensibility and scalability.
Extensibility
Drupal is a powerful platform with a flexible Application Programming Interface (API) which allows for "hooks" into your on-premise and third party applications to improve data visibility and user engagement.
Scalability
Drupal empowers startups and Fortune 500 organizations alike because it is designed to be flexible from the start. Building an application in the Drupal framework ensures your investment will be long-lasting.
There are many, many more opportunities …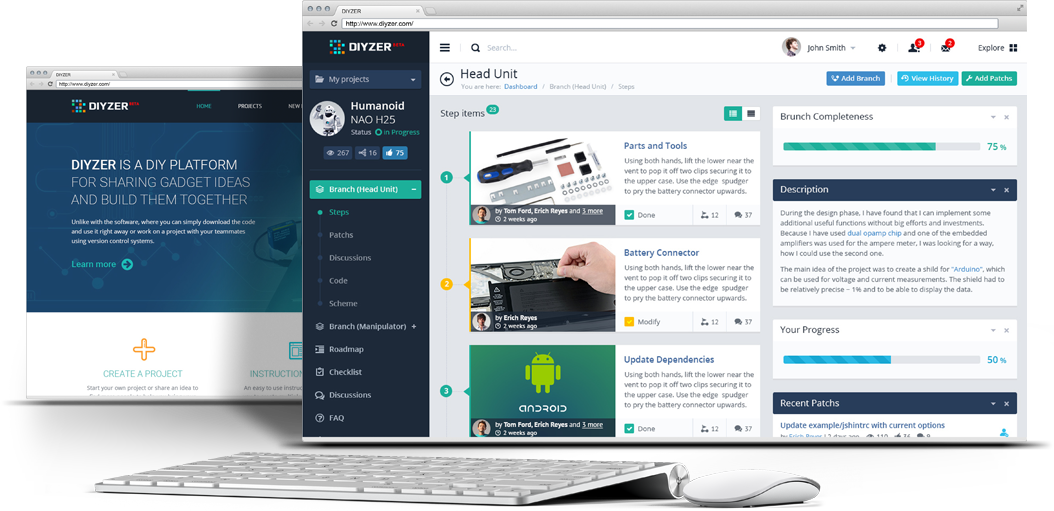 DIY hardware - the future of the internet of things. DIYZER the open source collaboration platform empowering engineers to make the world a better place. The Internet Of Things seems like a futuristic state, but the truth is engineers, inventors, entrepreneurs and students alike are looking for ways to leverage in-home hardware, mobile device connectivity with in-home hardware and personal robotic assistants to make life easier.
View Full Case Study
Let's Get Going - Give Us A Call
Let's explore how you can succeed, contact us now!
Office Location
24 Turivska street, Kiev 04080, Ukraine