Online Communities and Social Networks Endear Your Members
Connect your "fans" with your own online community
Humans are social creatures, it's part of who we are as people. Now you can leverage this fundamental tendency by evolving your website into a destination for content-rich, social experiences.
Who Uses Social Networks And Online Communities?
Whether you are a media personality, artist, organization, educational institution, business or non-profit - the opportunity to benefit from creating a public or private community exists. Social communities allow you to endear your influencer group, while gaining invaluable insights into what is important to them about your organization.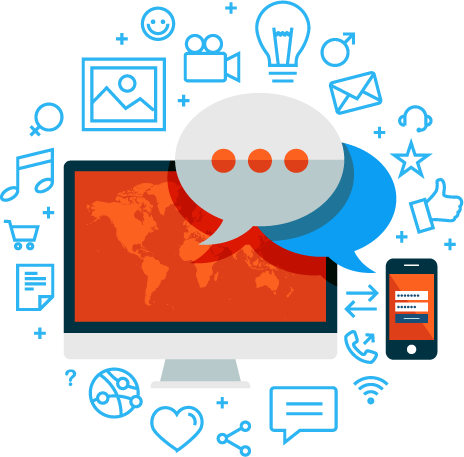 Future Of Work Community Discovers What Work Will Look Like
For instance our client, Future Of Work founder Jacob Morgan, saw the opportunity to build a collaborative community for the fans of his book focused on tomorrow's workplace.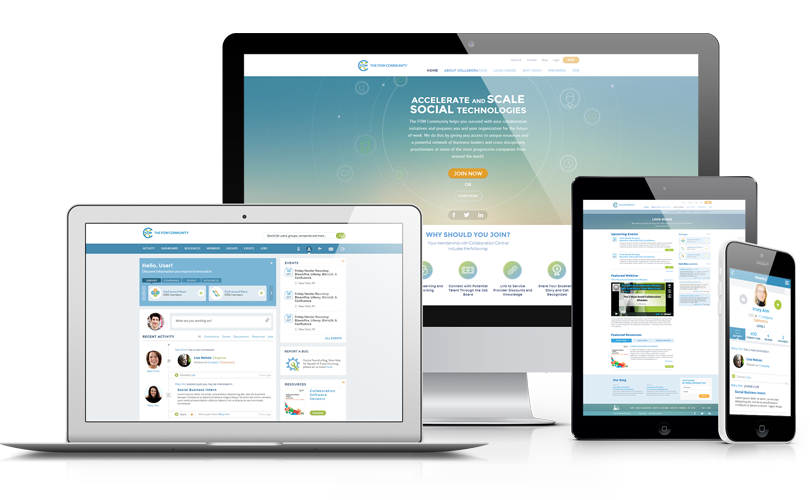 The FOW Community, was created to offer subscribers the ability to share with each other about the challenges related to corporate collaboration, shared workspaces and multi-national team dynamics. Today the community has dozens of Fortune 500 and Fortune 50 leaders participating.
View Full Case Study
How Various Professional, Media and Non-Profit Groups Can Use Online Communities
Media personality/Songwriter/Artist fan club/fan-site
This type of personality typically has a high degree of social tendency and enthusiasm for the personality. As a result, highly collaborative sites spur interest, offer online advertising opportunities, may include micro-payments for "special access" levels of interaction with the "star" and online commerce for merchandise and events.
Professional organization, educational institution or non-profit
Due to the "membership" or tuition driven nature of these organizations, collaboration and socialization is again a fundamental tendency for members. Fuel their enthusiasm with online collaboration tools like Group information exchange, post following, Trending relevant content to weed out the noise and more.
There are many, many more opportunities …
Online community features we offer:
User profiles
Connections and follows
Group discussions
Activity streams
Private messaging
Events
Polls
Wiki
Document sharing
Hashtags and mentions
Paid memberships
Reporting
Gamification and leaderboards
Social login and sharing
And more
Want to learn more about how your organization can benefit from Drupal?
Let's Get Going - Give Us A Call
Let's explore how you can succeed, contact us now!
Office Location
24 Turivska street, Kiev 04080, Ukraine