Greater Online Syrup Sales Demanded Hidden Springs Maple Move To Drupal Commerce And Order Management Improvements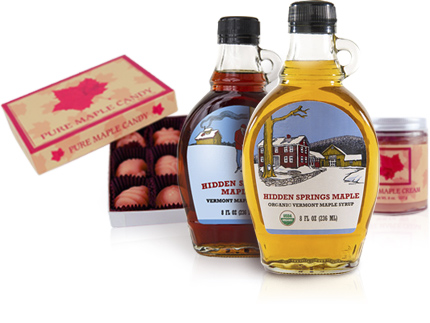 Challenge
Nestled within the rolling hills of Vermont, family owned and operated Hidden Springs Maple (HSM) processes more than 5,000 syrup orders annually online. Due to seasonal demands, their order volume peaks in certain months of the year, adding pressure to their fulfillment and shipping processes. To accommodate these fluctuations, HSM engaged DevEngineering to improve their online ecommerce experience, shipping process and handling workflow.
Solution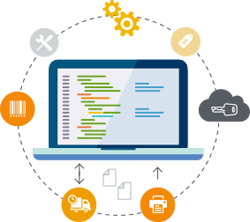 Beginning with an in-depth discovery session, DevEngineering strategically guided HSM through an 8 month development project including the migration of their site from Zen Cart to Drupal Commerce, a custom order handling workflow and direct integration with Stamps.com. This effort resulted in HSM's ability to process thousands more orders through their website.
Artful Data Migration

When DevEngineering's team began, HSM's website was powered by ZenCart and had over 13,000 customers with more than 16,000 orders. Following our needs assessment, we artfully migrated ZenCart data including:
User accounts
Billing and shipping addresses
Order details and other useful information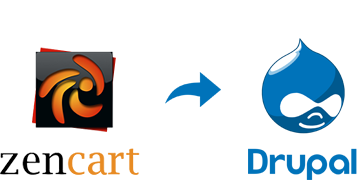 This data was then staged in our development environment as we moved to the frontend.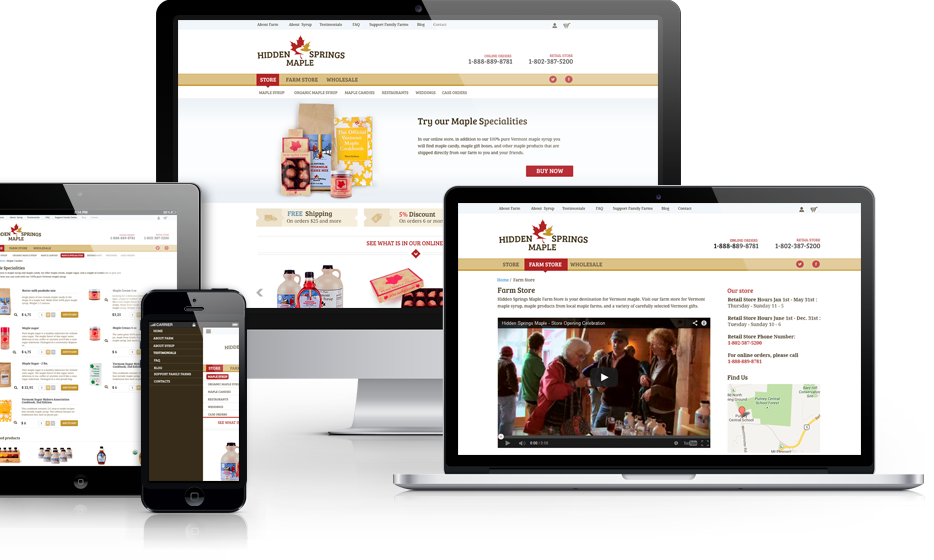 Responsive Site Redesign
Knowing more than 30% of HSM's customers use mobile devices and still more reorder, it was critical to design a responsive site with intuitive navigation requiring minimal clicks to purchase or reorder. We crafted an on-brand modern look while driving users to the product catalog with simplified product suggestion tools, improved checkout processes and a modernized user profile section.
Address Verification Improves Checkout Process
Incorrect addresses entered by customers during checkout process were causing a lot of headaches to HSM's staff and were slowing down the order processing process. We integrated Stamps.com address validation into checkout process which allowed us to significantly reduce the number of errors in shipping addresses.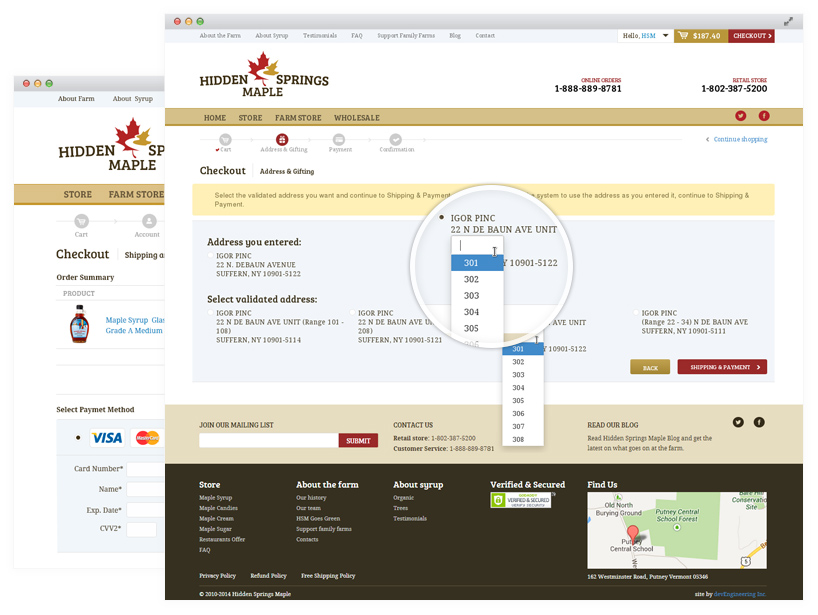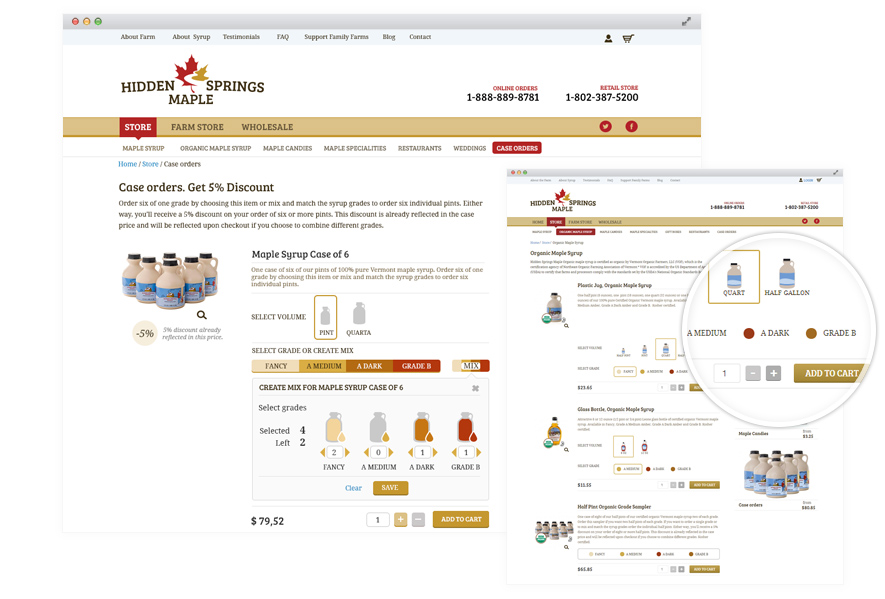 Product Catalogs
Formerly, HSM's online catalog was confusing to users due to poorly organized products with various similarities and options. As a result, HSM's user experience was confusing, thereby reducing conversion rates . We architected a catalog taxonomy arranging similar products into single items complemented by a custom widget for use in selecting syrup grade and bottle volume or even a combination of grades for case orders.
Successful Shipping From Multiple Locations

With increasing demand for their high quality syrup, HSM needed a packaging and shipping application capable of enabling multiple employees to process orders simultaneously from separate shipping facilities. We designed a touchscreen optimized interface and one-touch label printing process to reduce keyboard and mouse interactions and accelerate labeling, by bypassing browser printing dialogs. To address months of increased online purchases, our team implemented an order assignment mechanism, thus preventing simultaneous processing of a single order from multiple warehouse locations.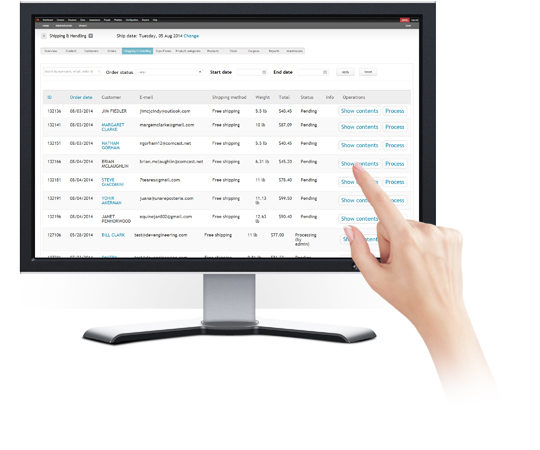 Faster Shipping With Automated Labels and Integration Of Stamps.com with SCAN Forms

During high volume periods HSM needs to send hundreds of packages. To speed up the postage calculation and labeling processes, we integrated the website with Stamps.com to provide store administrators with a comprehensive interface to perform tasks like:
Requesting shipping rates
Printing or voiding labels
Creating SCAN forms
Purchasing postage and more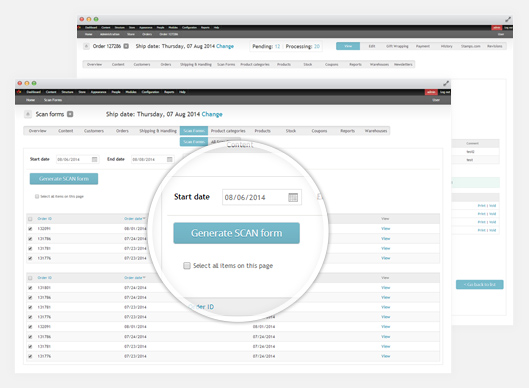 Our integration with Stamps.com also allows store managers to use SCAN forms for speeding package acceptance at the post office. A SCAN form can be generated automatically or manually using a barcode scanner device.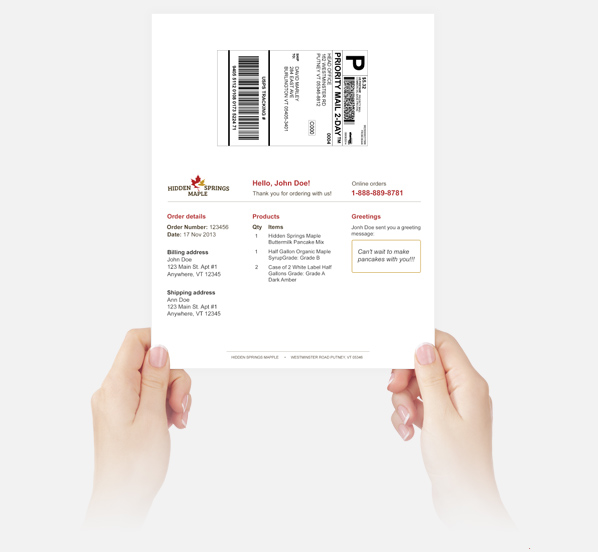 When order sizes vary, as in the case with HSM, calculating shipping rates can be challenging. We helped HSM reduce complexity involved in their shipping process by allowing administrators to check rates for packages being sent and generate USPS labels. Now labels are automatically sent their warehouse printer, bypassing print dialog boxes and accelerating order fulfillment.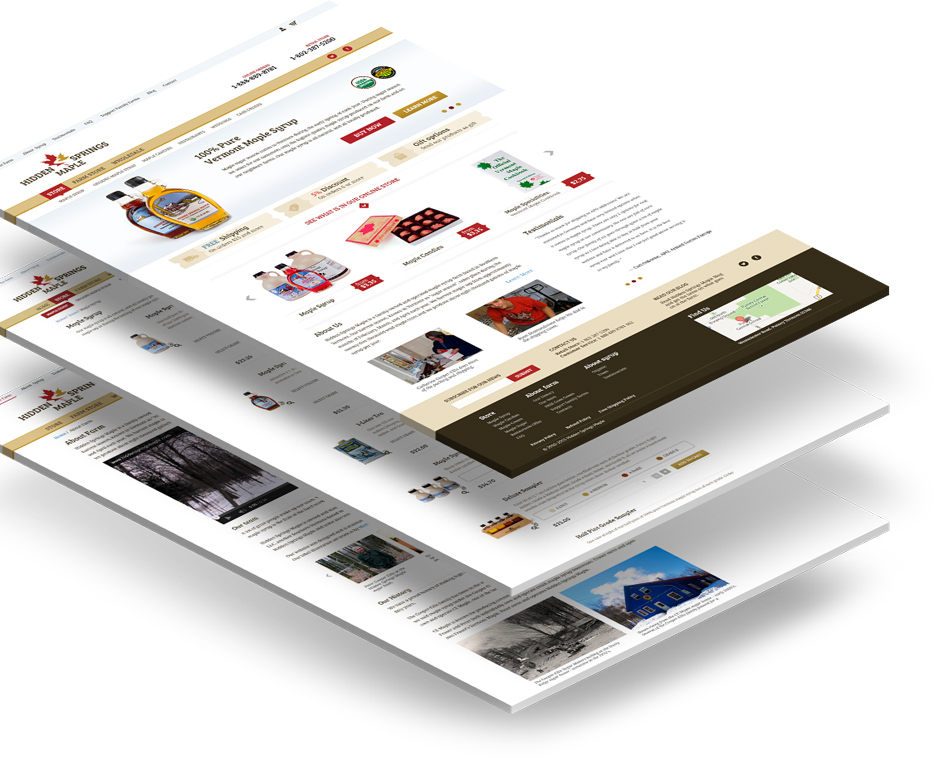 Results
Following the migration to Drupal Commerce and the Stamps.com integration, HSM is able to realize greater efficiencies in their order fulfillment and management processes. These include:
100% responsive design supporting checkout on desktop, mobile and tablet devices
200% increase in order volume processing capability
50% reduction in time and complexity related to labeling and shipping calculation

Visit Website
Interested in working with us?
If you have a new business enquiry, a cracking project idea or simply want to have a chat and explore how we can work together,
we'd love to hear from you.