Future Of Work Founders Needed A Place For Their Community Members To Collaborate
Challenge
Jacob Morgan, a globally recognized thought leader, author of The Future of Work and Amazon® bestseller of The Collaborative Organization, approached us to build an invitation only professional membership website enabling collaboration for industry thought leaders. Our team leveraged the Drupal open source framework to customize and enable responsive design, community features to drive member value, a resource directory, member management, online connections, community updates and more.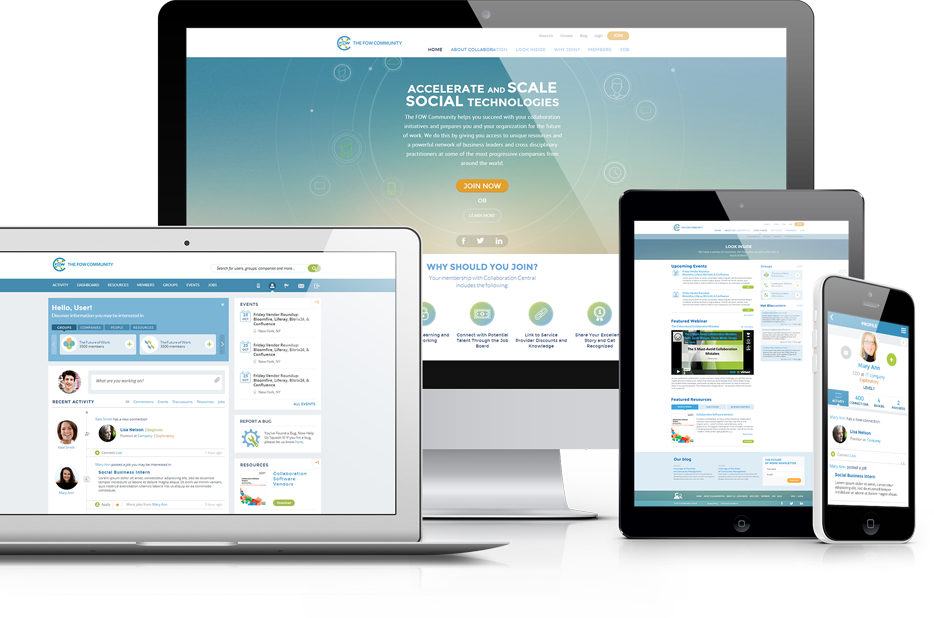 Solution
Anytime Anywhere – Responsive Design For Optimal User Experience
Being able to access various resources and collaborate with others while on the go is one of the crucial demands of modern web applications. The Future Of Work (FOW Community) was no exception. We developed a responsive design enabling users to receive the latest community updates, notifications and news on their mobile device, while interacting with the community's features anytime, anywhere.
Catalyzing The Power Of Membership
The purpose of the FOW Community is to create a place for Fortune 500 and mid-market business alike to discuss the challenges and opportunities related to corporate collaboration and distributed workforce management. To facilitate this goal, we created a number of ways for users to communicate with one another including:
Private one-to-one messaging
Group-wide messaging on a specific topic
Context setting with hashtags
Sub-group invitations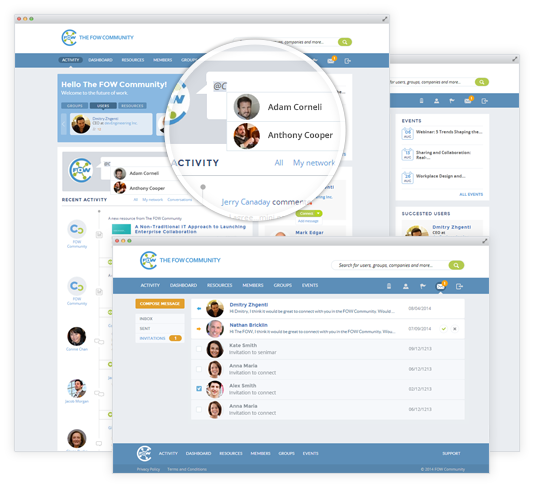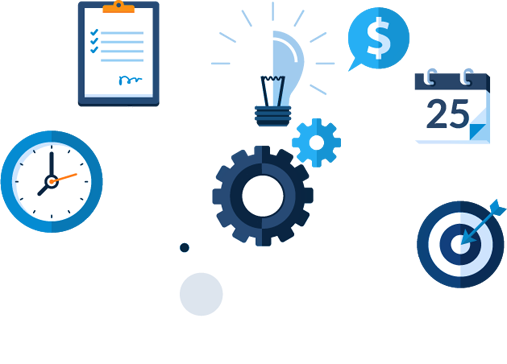 Delivering Value – Resource Directory
Being a member of the FOW Community comes with many benefits, one of which is having access to a resource directory categorized by topics enabling users to easily access relevant assets like; case studies, white papers, research reports, webinars, podcasts and events. Drupal is well known for it's rich content management capabilities and we customized an easy to use backend interface allowing Jacob and his team to create, moderate and publish content in the community.
Networking – Connecting Online
Learning from the experience of others is a wise way to navigate today's complex business demands. To make it easier for people to connect, we built a member matching mechanism to automatically suggest individuals with which to connect based on common characteristics like connections, groups, interests or specialties. This provides members the ability to expand their network of influencers while saving time traditionally dedicated to research.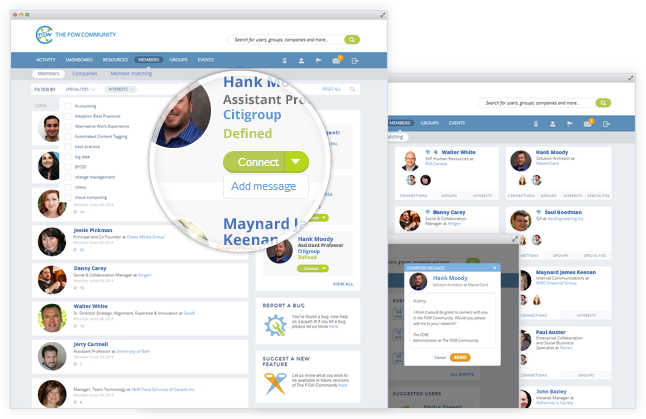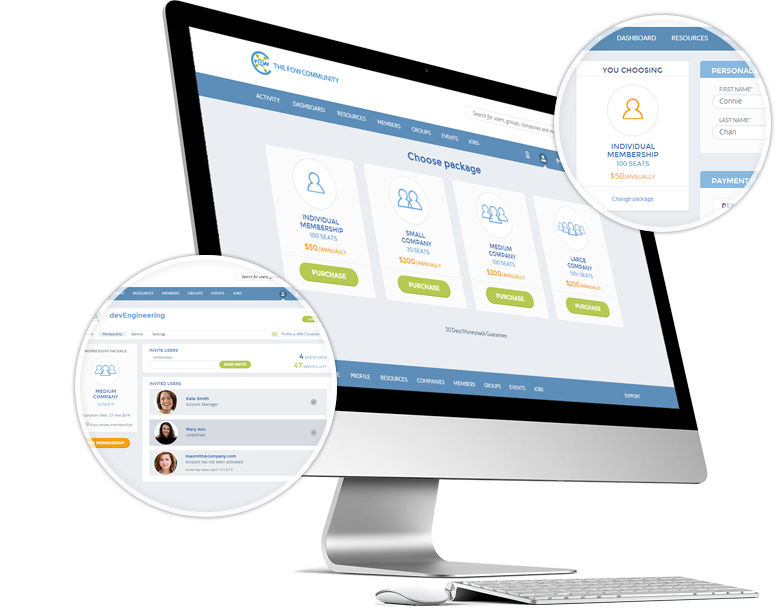 Join Individually Or As A Group – Bespoke Membership Management & Commerce Application
Because individuals and entire departments would want to join the FOW Community, we built a custom membership commerce application allowing individuals or a company with many employees to sign-up easily. This application also manages membership renewals simply, while allowing companies to do the same with a corporate dashboard.
Always Know What's Happening – We Make It Easy
In a thriving community like FOW, there are always discussions, posts, group chats and the like. This is a lot to keep track of, especially when users are worldwide. To help members stay tuned, we architected a single page update stream so members can see relevant content like; new resources posted by the community staff, conversations taking place, trending topics and much more. In addition, members are able to configure email notifications and receive community digests.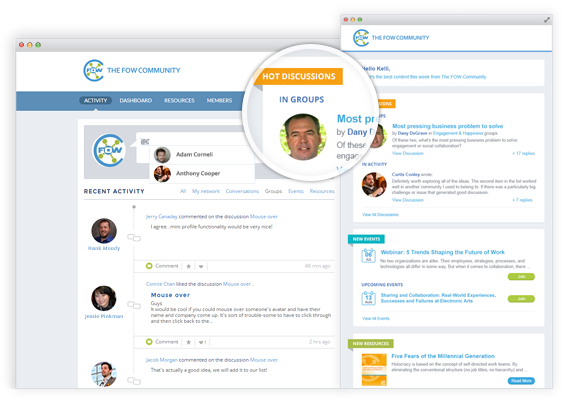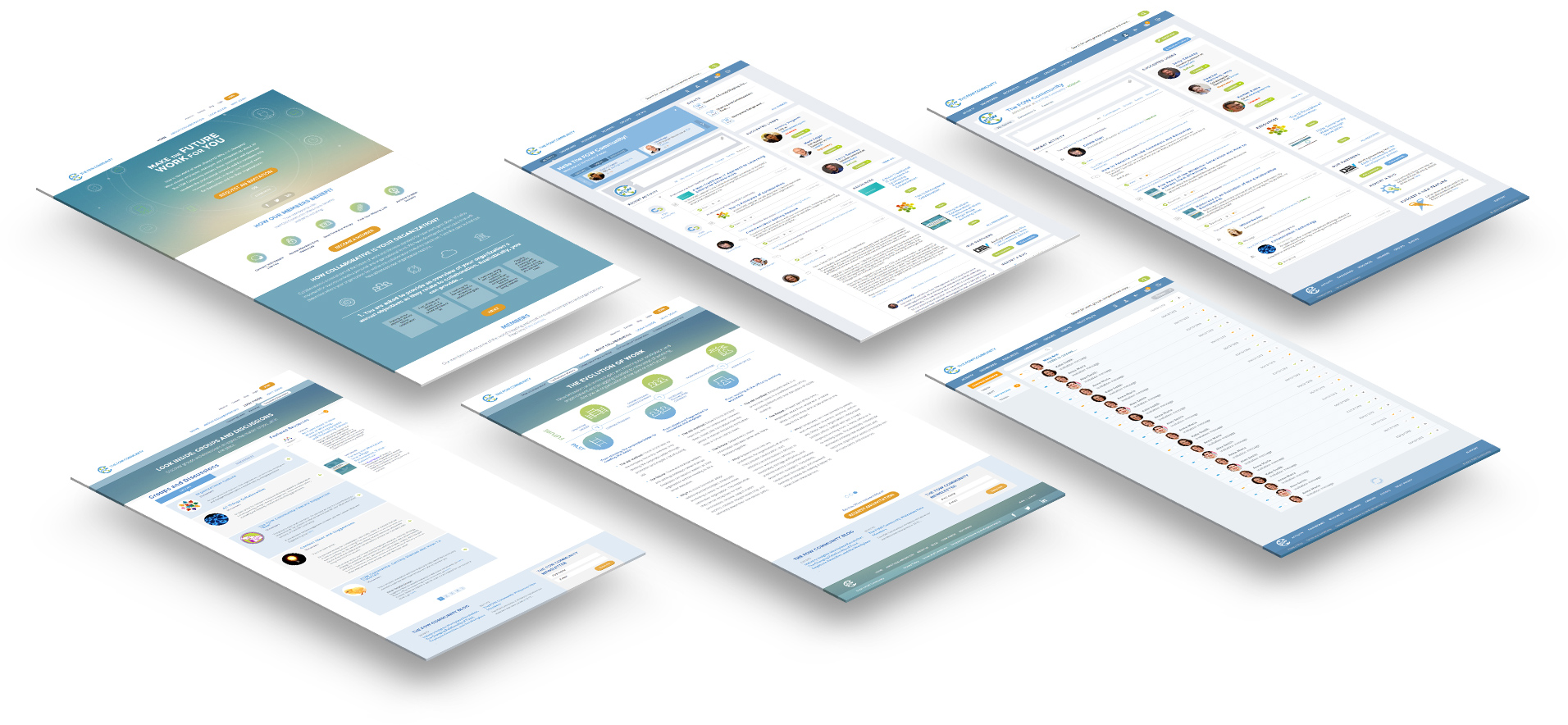 My team and I have worked with Dmitry and devEngineering for around two years now to build a community based on Drupal. Their design is outstanding, their support is fantastic, and their knowledge and guidance of the product is superb. We work with some of the world's largest organizations around the world and the product Dmitry and his team created for us is so good that members of our community have been asking about deploying it within their own organizations. If you want to work with a great team that can deliver an enterprise-grade product, then I highly recommend devEngineering.
Jacob Morgan,

Principal and Co-Founder at Chess Media Group
Since the launch, premier multi-national corporations and mid-market organization alike have joined the FOW Community.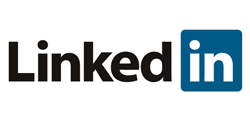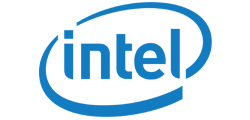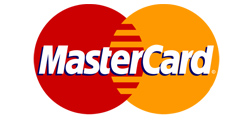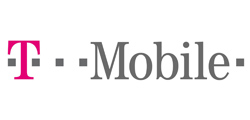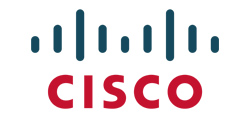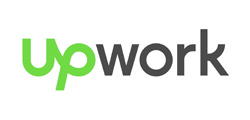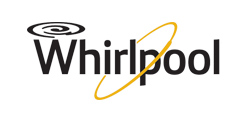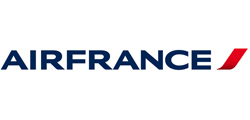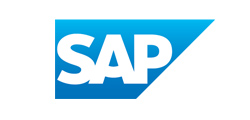 Interested in working with us?
If you have a new business enquiry, a cracking project idea or simply want to have a chat and explore how we can work together,
we'd love to hear from you.