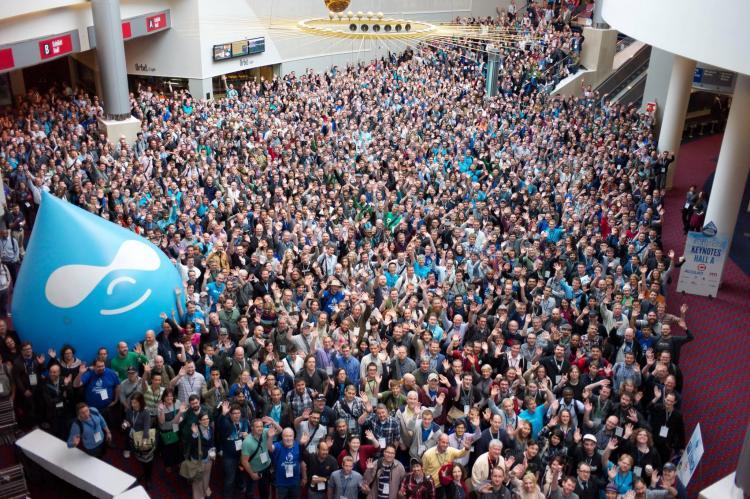 Hello everyone! :) I've just got back home from my trip to Portland, where I was attending greatest Drupal event - DrupalCon. And it was really greatest one cause more than 3300 people came to Portland to share their experience, make new friends and have a lot of fun.
Portland, Oregon
Portland is a great city! I could write something about it, but I'll just post a video which I found on the linkedin, just after I checked-in in a hotel. You can imagine how I wanted to have a walk and see the city after watching it :)
The conference
It was my first time at DrupalCon and I enjoyed it a lot. Friendly atmosphere, lots of great sessions and BoFs, networking, new friends, code sprint, parties and beer - that's how it was! :)
Of course main topic was Drupal 8. Great changes are coming and community is really excited about it. Drupal 8 becomes more object oriented and robust, it incorporates components from Symfony framework and thanks to community efforts and code sprint, Drupal 8 will use Twig as a theming engine. All these changes make Drupal even more powerful tool for businesses of any size, from small to enterprise.
There was a lot of sessions, up to 10 threads in the same time and we had hard times deciding where to go. Everyone could find at least few sessions he wanted to attend, from beginner level and to advanced stuff. But most of the sessions were recorded and we can watch them online. So if you didn't have a chance to attend the conference I do recommend watching videos on youtube channel.
And of course DrupalCon is a great opportunity to meet amazing people! Here are few photos of famous Drupal-people :)
Check out more photos at Flickr http://www.flickr.com/groups/drupalconportland/ and see you at DrupalCon Prague 2013 in September :)